---
Condo/Apartment
Our brand new 2-bedroom ocean view apartment offers to our guests all the comforts and convenience of a real home. AND, it is only a few minutes' walk away from the magnificent Praia do Amor, its silky sand, warm waters and the heavenly breeze. This modern and charming 2-bedroom apartment is fully furnished and equipped with all the necessary home items to make your stay most comfortable and pleasant. Each bedroom features 1 queen size bed, night stands and elegant lamps as well as specious built-in closets. With the additional sleeping space on the living-room sofas the apartment fits 7 adults comfortably. The master bedroom has direct access to the terrace which also connects with the living room providing for a relaxing space with the partial ocean view. The living room features ...
House Rules
Pets not allowed
Kid friendly
Smoking allowed
---
Peter Z
Hosting since April 2013
Languages spoken: English, Spanish, French
Response Rate: 95%
Response Time: Within a few hours
---
A localização é ótima, perto do Centro o bastante para ir a pé, mas longe o suficiente para não ser incomodada pela agitação. A praia próxima e fácil acesso para as mais distantes. O apartamento é compacto, mas acomodou confortavelmente 5 adultos. A piscina é maravilhosa. O condomínio é muito bem cuidado e um pouco barulhento aos finais de semana, mas durante a semana foi muito tranquilo. O Peter, proprietário, foi muito solícito em todas as dúvidas. Pretendemos voltar!

Muito obrigado pela sua estadia Esteyse. Foi um prazer recebê-lo. Espero ver você de volta em breve. Peter
---

El lugar es hermoso, el departamento es muy lindo tiene todas las comodidades, la piscina espectacular, el condominio es muy tranquilo, limpio, seguro, la ubicación es la justa porque esta un poco alejado del centro y cerca de la playa do Amor. Muy recomendable.-

Muchas gracias Claudia por sus comentarios. Nos alegramos que hayan pasado tan buen tiempo en nuestro apartamento. Ojalá nos vemos muy pronto otra vez. Gracias. ///// ENGLISH VERSION: Thank you Claudia for your feedback. We are happy you had such a good time at our apartment. We hope to see back again soon. ///// here is the English version of Claudia's feedback: " The place is beautiful, the apartment is very cute has all the amenities, the pool is spectacular, the condo is very quiet, clean, safe, the location is just right because it is a little out of the center and close to Praia do Amor. Highly recommended"
---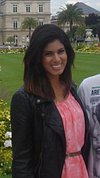 LicianeSM
Aracaju, SE
1

contribution
Estive no apartamento do seu Peter no período de réveillon com um grupo de amigas. O apartamento é realmente como mostra nas fotos. Tudo muito limpo e confortável. Sebastian e Rita nos receberam muito bem e estavam sempre dispostos a nos ajudar com tudo! Foi ótimo. No mais, Peter, foi muito atencioso, respondendo a todos os meus questionamentos com muita paciência. Adorei!

(English version below) Obrigado Liciane para sua espécie comentário e sua elogios. Estamos muito felizes que você e seus amigos tenham gostado da sua estadia conosco. E estamos muito felizes em poder fornecer a melhor qualidade de serviço possível. Estamos esperando impacientemente para recebê-lo novamente em breve. I levou a liberdade de traduzir sua bela comentário para inglês para outros hóspedes para aproveitar e fazer decisão sobre onde ficar em Pipa. Melhores votos em 2017. Peter Thank you Liciane for your kind review and your compliments. We are most delighted that you and your friends have enjoyed your stay with us. And we are very happy to be able to provide the best possible quality of service. We are waiting impatiently to welcome you again soon. I took the liberty of translating your beautiful review to English for other guests to enjoy and make informed decision about where to stay in Pipa. Best wishes in 2017. Peter Liciane's review "I was at Peter's apartment in the New Year period with a group of friends. The apartment is really as shown in the photos. Everything very clean and comfortable. Sebastian and Rita welcomed us so well and were always willing to help us with everything! It was great. All in all, Peter, was very attentive, answering all my questions with great patience. Loved it!"
---

Nós adoramos! E iremos voltar com certeza! Próximo à rua principal, 2 min de carro e pronto! Já está na rua principal... Piscina ótima. Varanda muito boa e quartos confortáveis!

(English version follows). Obrigado Cecilia para a sua visita. Estamos muito felizes de ter desfrutado sua estadia conosco. Estamos ansiosos para recebê-lo e seus amigos novamente em breve. //// Thank you Cecilia for your visit. We are very happy you have enjoyed your stay with us. We look forward to welcoming you and your friends again very soon. /// Here is the review in English: VERY GOOD. We love it! And we will come back for sure! Next to the main street, 2 min drive and go! Already on the main street ... great pool. Balcony very good and comfortable bedrooms!
---

Tem uma excelente localização pois é muito próximo à praia do Amor, é muito aconchegante e de alto padrão, o apartamento é muito espaçoso e totalmente equipado. Sempre fui muito bem recebido e tudo está sempre limpo e impecável. Recomendo muito! Simplismente perfeito!!!! ;)

Obrigado George para a sua visita e seus comentários. Esperamos recebê-lo novamente em breve. Aqui está a versão em inglês de sua análise traduzido pelo Google. /// It has a great location because it is very near Praia do Amor, is very cozy and of a high standard, the apartment is very spacious and fully equipped. I've always been very well received and everything is always clean and spotless. I highly recommend it! Simply perfect!!!! ;)
---

Guneld2016
Gothenburg, Sweden
1

contribution
Lovely apartment , closed to the beach
We stayed 9 nights in Peter's apartment during Easter. The apartment is perfect located, in a quit area outside Pipa center. The condominium has a large pool area with sunbeds and a pool bar open during high season, wonderful. We are very satisfied with the apartment, well equipped with all kitchen utilities. The balcony was large and cozy. We really enjoy our stay in the charming Pipa and in this apartment and can highly recommended to other. All contact with the owner worked perfect and the check-in /check-out as well. We will already go back..

Thank you for your valuable feedback. It was a pleasure to welcome you and your lovely family at Brisas do Amor. We hope to see you back one day soon. PS. Here is your review translated to Portuguese by Google translate (for the benefit of our local guests). //// VERSÃO EM PORTUGUÊS: Nós ficamos 9 noites no apartamento de Peter durante a Páscoa. O apartamento é perfeito localizado, em uma área de sair fora do centro de Pipa. O condomínio tem uma grande área de piscina com espreguiçadeiras e um bar aberto durante a época alta, maravilhoso. Estamos muito satisfeitos com o apartamento, bem equipados com todos os utilitários de cozinha. A varanda era grande e acolhedor. Realmente aproveitar a estadia no charmoso Pipa e neste apartamento e pode altamente recomendado para outros. Todo o contato com o proprietário trabalhou perfeito eo check-in / check-out também. Já vai voltar ..
---

ifuenza1
Santiago Metropolitan Region, Chile
4

contributions
Estuvimos 9 noches en este departamento. La verdad es que fue una gran desilusión. El departamento NO tiene vista al mar, eso es una información falsa. Encima de la terraza (unos 4 metros) hay un edificio en construcción. Casi todos los días nos despertamos a las 7 de la mañana con molestos ruidos propios de un edificio en construcción. El baño tenía muy mal olor (nunca pudimos determinar si eran los muebles o las cañerias por más que lo limpiamos con cloro a diario). Sí se rescata: el personal de la portería (my amables) y la piscina que era agradable de usar en las tardes (en el día no ya que habían muchos obreros de la construcción ahí mismo). Estuvimos un mes en brasil y este alojamiento por lejos fue el más caro y el más malo.
Visited February 2015 Travelled with friends

Gracias por sus valiosos comentarios. Lamentamos sinceramente los inconvenientes causados. Como usted bien sabe, durante su estancia que hemos salido de la manera de tratar de hacer lo más cómodo posible. A veces, sin embargo, no importa lo que hacemos, no es suficiente. Entiendo que la vista desde el apartamento no estaba a sus expectativas, pero agradó no nos llame "mentirosos". La vista al mar está ahí, sin embargo no es una panorámica de 360 grados, sino más bien una visión parcial que nuestros huéspedes anteriores disfrutaron inmensamente. Lamentamos las molestias causados por la construcción. Como se indica en el sitio web - la construcción todavía estaba en marcha (ya finalizada desde Abril 10, 2015). Y nuestras tarifas reflejan un descuento considerable por este inconveniente - como se estipula claramente en la descripción del apartamento. Una vez más, pedimos disculpas por estos inconvenientes y esperamos que las inmensas ventajas de pasar sus vacaciones en Brisas do Amor en Pipa les superan.
---
Nice and new 2 bedroom apartment close to Praia do Amor/Pipa-RN.
Very good place to stay, well equiped for up to 4 people. Tranquil neighborhood but 500m walk to the beach (Praia do Amor). Mr Ahmed made our booking easy and was always available to help, even not being phisically there. Good value for money in Pipa! We will be back!

Thank you Eduardo for your stay and your kind review. It was a pleasure to welcome you and we are most delighted that you enjoyed your stay at our apartment. We are looking forward to welcome you back soon.
---

Mr. Tomek is an excellent host. The apartment is nicely decorated and garnished. The appliances and furnishings have great quality and the apartment has everything is needed for a comfortable stay. Unfortunately the condo is still under construction. The view from the apartment is not great (the balcony is facing to the construction area). There´s no furniture in the pool area or bar service, but the pool is great and usable. There is a room cleaning service for a small daily fee, just asking for the condominium´s manager. It´s close to Pipa´s Chapadão/ Praia do Amor, and a little bit isolated from Pipa´s Center (but on a walk distance). For safety, I recomend using a car at night. It's a nice apartment and I would stay there again. O Sr. Tomek é um ótimo anfitrião (atencioso e preocupado com o bem estar do hóspede). O apartamento é muito bem decorado e bem guarnecido, com eletrodomésticos novos. A mobília é bonita e o apartamento tem tudo para uma estada confortável. O ponto negativo é que o condomínio ainda não está pronto, então tem uma grande área em construção, isolada por tapumes. A piscina não tem mobiliário (espreguiçadeiras, guarda sol etc.) e não há serviço de bar de piscina. O apartamento fica de frente para a área que ainda está em construção, então a vista da sacada não é bonita. Mas, de resto, é um apartamento muito bonito e confortável. Por uma pequena taxa diária, há um serviço de limpeza do quarto, deve ser acertada com a gerente do condomínio, que mora na propriedade. A localização é próxima ao Chapadão de Pipa, ou seja, fica um pouco distante à pé do centrinho de Pipa e um pouco isolado, por segurança, melhor se deslocar de carro, principalmente à (website hidden) geral, foi uma estada agradável e eu alugaria novamente.
Visited April 2014 Travelled with family

(Resposta em protuguese segue) Thank you Luci for your stay and your great feedback. Once again, I am sorry that the construction of the last phase of the building was still not finished by the time of your stay. I have already updated the descriptio of the apartment with the notice about the completino of the project. I also give the explanatinos to any new guests beofre they confirm their booking. This is the reason why the rates have been discounted in order to compensate for this temporary inconvenience. I kindly ask all interested customers to please check with us the status of the project. As Luci kindly pointed out though, the apartment is fully functional (and it is in the completed part of the project) and so is the swimming pool. And we are working with the developer to have some pool furnitures. Thank you again and we hope to welcome you soon. // Obrigado Luci para a sua estadia e sua grande feedback. Mais uma vez, lamento que a construção da última fase da construção ainda não foi concluída até o momento da sua (website hidden) já atualizou o descriptio do apartamento com o aviso sobre o completino do projeto. Também dou os explanatinos a quaisquer novos clientes antes que confirmar a sua reserva. Esta é a razão pela qual as taxas foram descontados, a fim de compensar esse inconveniente temporário. Rogo a todos os clientes interessados ​​a favor consulte-nos o status do projeto. Como Luci apontou gentilmente para fora, porém, o apartamento é totalmente funcional (e é na parte concluída do projeto) e assim é a piscina. E nós estamos trabalhando com o desenvolvedor a ter alguns móveis para a piscina. Obrigado mais uma vez e esperamos recebê-lo em breve.
---
---
Indoor amenities
Air conditioning

Internet access

Cable television
Bathroom and laundry
Iron

Hot bath

Linens provided

Towels provided
Kitchen and dining
Freezer

Refrigerator

Kettle

Microwave

Cooker

Toaster
Scenic views
Ocean views

Waterfront views
---
---
Activities nearby
Fishing spots available
Golf course (within 15 min walk)
---
Cancellation policy
100% refund within 24 hours after booking (provided the stay is at least 60 days away).
50% refund* if you cancel at least 4 weeks before check-in
25% refund* if you cancel at least 2 weeks before check-in
No refund available once booking is confirmed
---
---
First, check the Availability tab on this page to see if your dates are available. If they are, contact the owner via the Tripadvisor Rental Inbox to confirm availability.

---

Initially, you may contact the owner via the Tripadvisor Rental Inbox. This inbox is created after you send your first message or booking request to the owner. After you've made your first payment, you'll be able to see the owner's contact information.

---

This owner will contact you via the Tripadvisor Rental Inbox.

---

You can send another message via the Tripadvisor Rental Inbox to ask if the property is still available.

---

For this property, please use a credit card to pay via the Tripadvisor Rental Inbox. Once the owner approves your stay, he or she will send you a quote, which will include payment instructions.

---

Yes. Payments made via the Tripadvisor inbox are covered by our Peace of Mind Protection.

---
---
Do you own a holiday home? List it here.
Earn extra income
Earn money by renting out your home. With no up-front fees and no contract, you keep more for yourself.
Manage booking easily
Confirm bookings in one click and track everything from enquiry to checkout, even while you're on the go.
Be trusted by travellers
With millions of reviews and protected online payments, Tripadvisor helps travellers book your home with confidence.
---
This property is affiliated with
All bookings are direct with the owner
---
Frequently Asked Questions about Indulge and Relax: 2br Partial Ocean View Apt
---
---

---

---

---