6 must-visit destinations in France
From tried-and-true Paris to storybook Strasbourg, these French cities never disappoint.

By Sahar Khan

24 Oct 2022 • 4 minutes read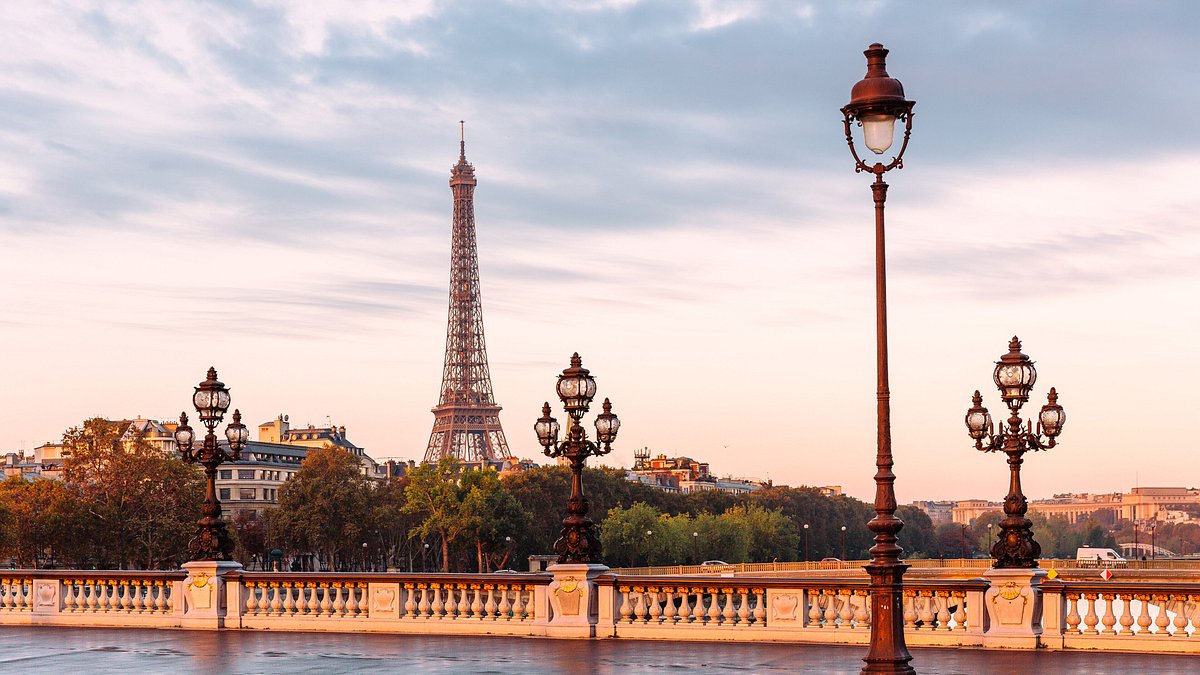 With breathtaking architecture, delectable cuisine, inimitable fashion, and museums bursting with internationally renowned artwork, there is something for everyone among the villes de France. It's difficult to name the best cities given the plethora of delightful locations to choose from, but we've narrowed down the options to a few favorites.
Paris
Best for: Historic sights and romantic vibes
Beauty and romance permeate almost every corner of the French capital. From the remote allure of Ile de la Cite (an island snugly anchored in the Seine and connected to the city by the Pont-Neuf) to world-class museums like the Louvre and the Musee d'Orsay, Paris never ceases to amaze. Visitors are spoiled for choice when it comes to dining: Should you choose a leisurely meal at a local brasserie like Au Pied de Cochon, a quick bite at a bistro like Le Café de la Nouvelle Mairie, or indulge in a Michelin-starred meal at a spot like chef Tom Meyer's Granite? (You can't go wrong with any path, so try to fit them all in.)
Nice
Best for: Architecture and dining
Nicoise dishes like the traditional socca, a chickpea pancake cooked in olive oil, can be enjoyed at eateries like L'epicurie Georges. Experience the best of the city's fine dining at Michelin-starred spots like Jan. Nice becomes even more exciting once the sun sets at nightlife spots like Les Distilleries Ideales, home to a particularly ornate bar that has to be seen in person. For over-the-top fun, head straight to Tipsy.
Lyon
Best for: Dining and live music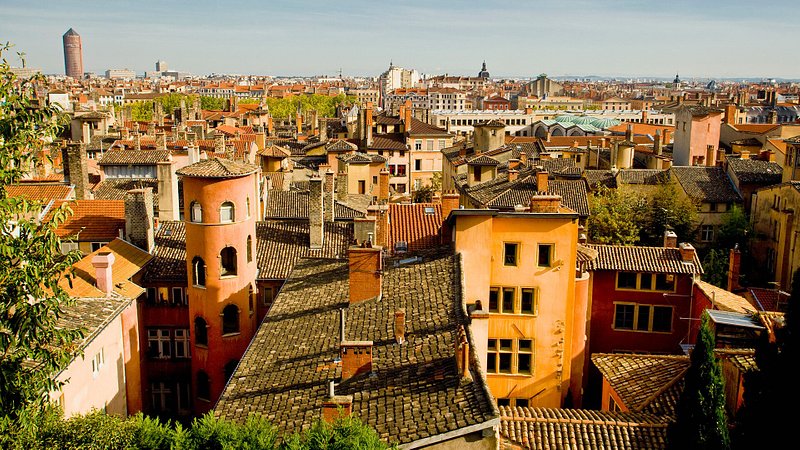 Lyon—which is officially listed as a UNESCO World Heritage Site—boasts fascinating history that dates back 2,000 years. This thriving cultural center includes the Museum of Fine Arts, which is housed in a former Benedictine abbey. Don't miss the Lyon Confluence, a former industrial district that has transformed into a neighborhood with new shops, restaurants, and its own science and anthropology museum.
Gastronomes will savor Lyonnaise specialties like paté en croute or pike dumpling with Nantua sauce at a local bouchon, a type of restaurant only found in Lyon that serves hyper-local dishes. Check out the homey Daniel et Denise Crequi, complete with its iconic red-and-white tablecloths, or the more modern Le Bouchon des Cordeliers—happily, both go traditional when it comes to the fare. The buzzy nightlife in Lyon includes the offbeat La Faute aux Ours and the moody, Victorian-inspired Monkey Club cocktail bar. Music lovers can enjoy a variety of jazz sets at Le Hot Club, founded in 1948 by a group of arts students.
Bordeaux
Best for: Wine and antiques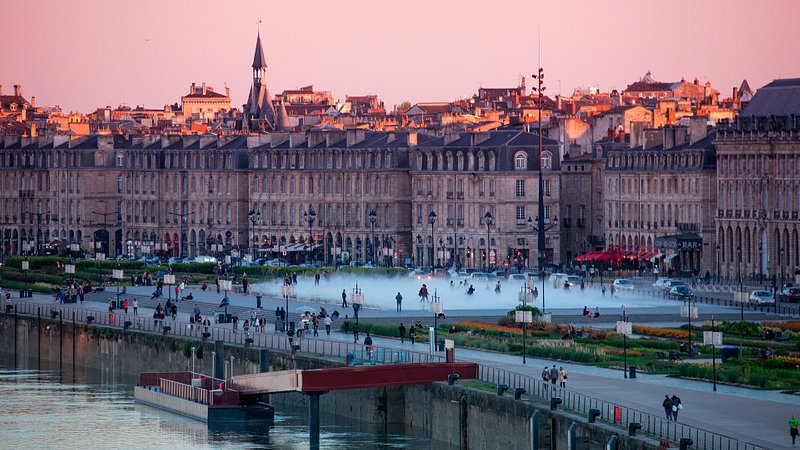 Best known for the wine that comes from its surrounding vineyards, Bordeaux offers much more than a perfect glass of red. Situated on the River Garonne, the city features narrow medieval streets and grand monuments like St. Andre Cathedral and the riveting Place de la Bourse. Antique hunters will love markets like Village Notre-Dame in the lovely Chartrons.
Marseille
Best for: Museums and nightlife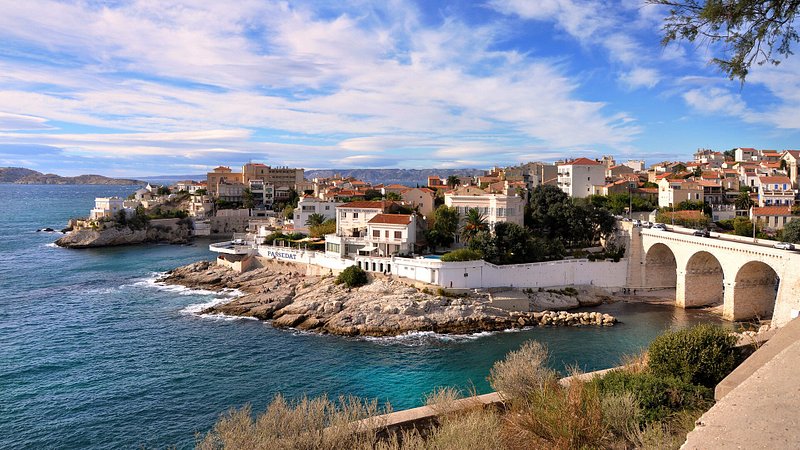 This port city is the second-most populous city in France and a thriving multicultural hub. Once considered gritty and dangerous, Marseille has revitalized its standing among French metropolises thanks to a spate of new museums like The MuCEM and renewed interest in iconic architecture like Le Corbusier's Cite Radieuse, a UNESCO World Heritage site. Once a Greek settlement, Le Panier is the city's oldest quarter and features steep streets and an artsy vibe, thanks to hidden squares and hip boutiques.
Here, dining stalwarts like Le Petit Nice Passedat—a local favorite since it opened in 1917—go head-to-head with more modern eateries like Les Bords De Mer, which is located in a renovated Art Deco hotel. Marseille's nightlife is electric, including Cabaret Aleatoire where partygoers can dance all night in strobe-lit caverns. For those in the mood for a quieter evening, check out Friche la Belle de Mai, which boasts a rooftop with DJs, local brews, and stunning sunset views.
Strasbourg
Best for: Historic architecture and dining
This sweet city is a delightful mix of French and German cultures. It makes sense, given Strasbourg is the capital of Alsace, a French region snuggled along the border between the two nations. Storybook-pretty with crooked half-timbered houses and the gothic Cathedral Notre-Dame (dating back to 1439), this city is an architectural wonderland. The historic neighborhood of La Petite France is dotted with 16th-century buildings, while the Centre-ville de Strasbourg comes alive during the holiday season with festive Christmas markets.
The dining scene is a blend of French and German delicacies. Check out Au Crocodile, established in 1890, which serves up French haute cuisine. Alternatively, dine on hearty German-inspired fare at Restaurant Guntlerhoft. Strasbourg is a university town, which means there are plenty of nightlife options. Work up a sweat on La Salamandre's dance floor or grab a drink at a winstub (a name for an Alsatian tavern) like Le Clou. For a change of pace, head to Popartiserie, which features an art gallery, wine bar, and concert venue.